RETIRED FROM BREEDING
Evolution's Brick Wall sired Jaded, out of Evolution's LeeLou.
As well as being a wonderfully laid back, sweet girl, who loves attention, Jaded is drivey, wild, and playful. Jaded's chest is wide, coat is tight, and breathing super clean. She is a nice example of the Olde Bulldogge type.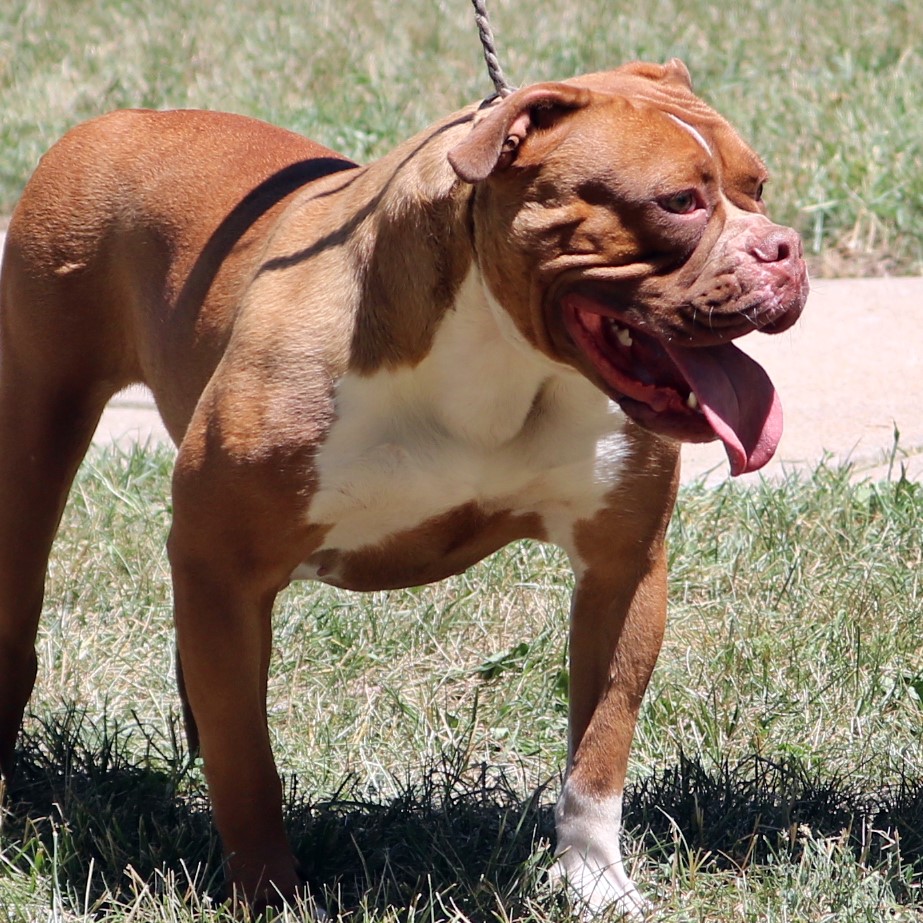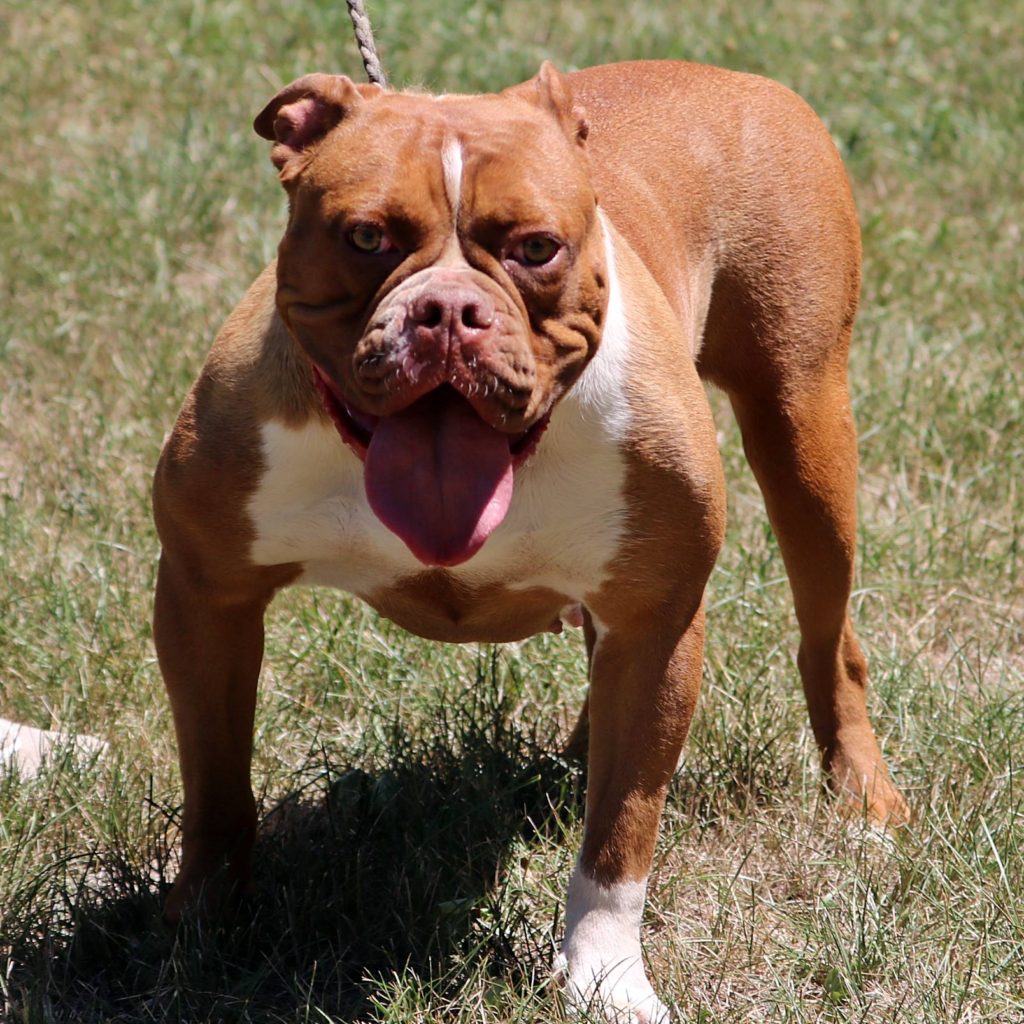 Static appears in her pedigree twice, while Extreme's Ali appears three times. Mild linebreeding produced this capable girl.