This girl is from a long line of great Olde English Bulldogges.
Her sire is Evolution's Smash and her dam is Evolution's Melee'.
Smash is Mambo x Shiva – a half sibling breeding which doubles up on Ch. Evolution's Static.
Melee' is Extreme's Ali x Evolution's Halo – Halo is from Static x Keiko, both of which were sired by Ali
That makes Quarrel 3x Ch. Evolution's Static and 5x Extreme's Ali.

This girl is a phenomenal tool for breeding.

Quarrel breathes unbelievably clean through her wide-open nares.
She is an extreme athlete with unmatched power, pound for pound. Her bite work and protective instincts are superb.
I can put any shorter muzzled stud on her to make exemplary specimens with all the great bulldog looks and all the great athletic abilities that are so highly prized.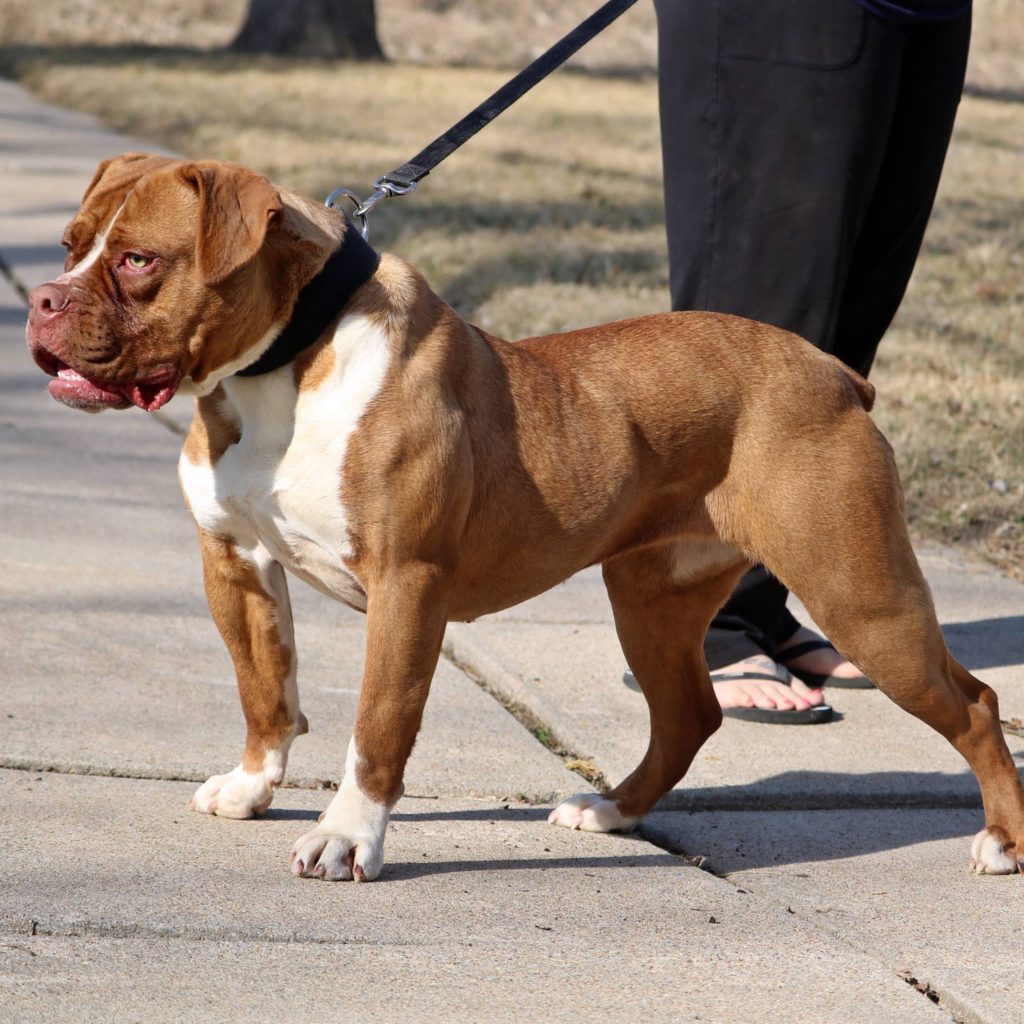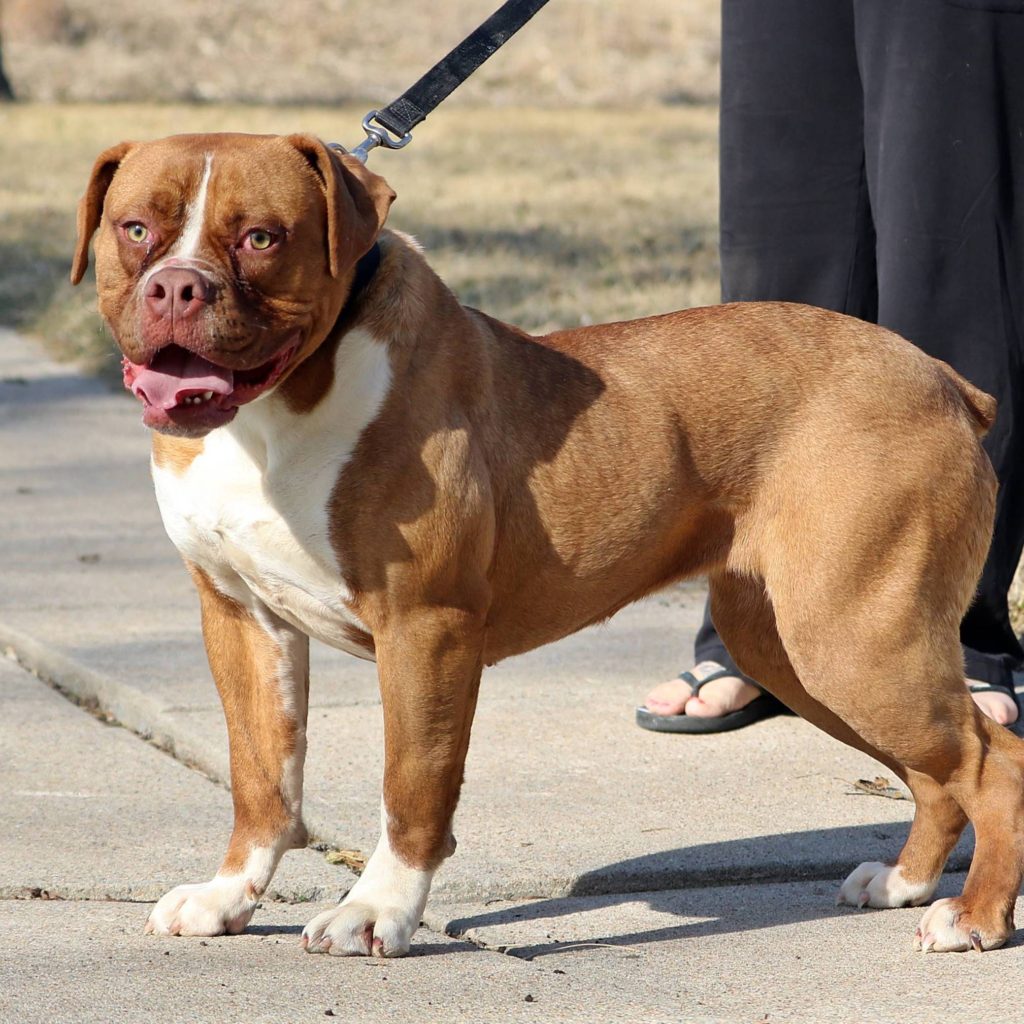 This girl is ultra athletic, sweet natured, high drive, and extremely trainable.
She is 21″ to the withers, and 84 pounds.
Being linebred for several generations,
I fully expect this girl to consistently pass her phenomenal structure and excellent temperament to all of her offspring.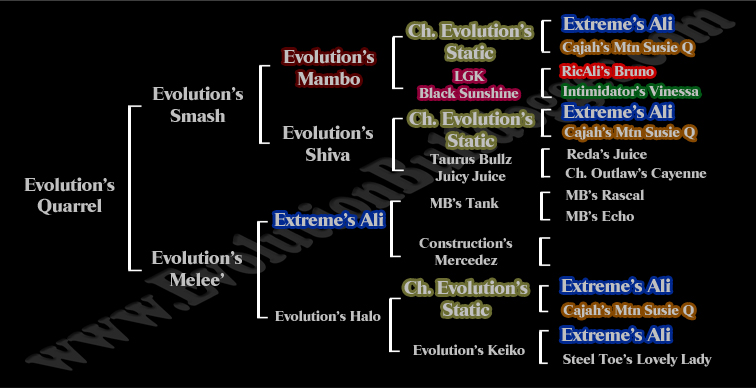 Follow us on Instagram!