Olde English Bulldogge Stud
Evolution's Brick Wall is a big burly throwback Olde English Bulldogge. We produced him here at Evolution by breeding Mambo to Melee.  He has Extreme's Ali four times in his 5 generation pedigree, and Static appears twice.  Wally is only 18 months old in the pictures below taken February 12, 2016.  He is already weighing 100 pounds with a lot of growth and development still to come.  Evolution Bulldogges take a full 4 years to mature physically.  This stud is incredibly powerful with intense drives, but is responsive and highly trainable.  Evolution's Brick Wall is a beautiful Olde English Bulldogge with an impressive, tightly bred pedigree.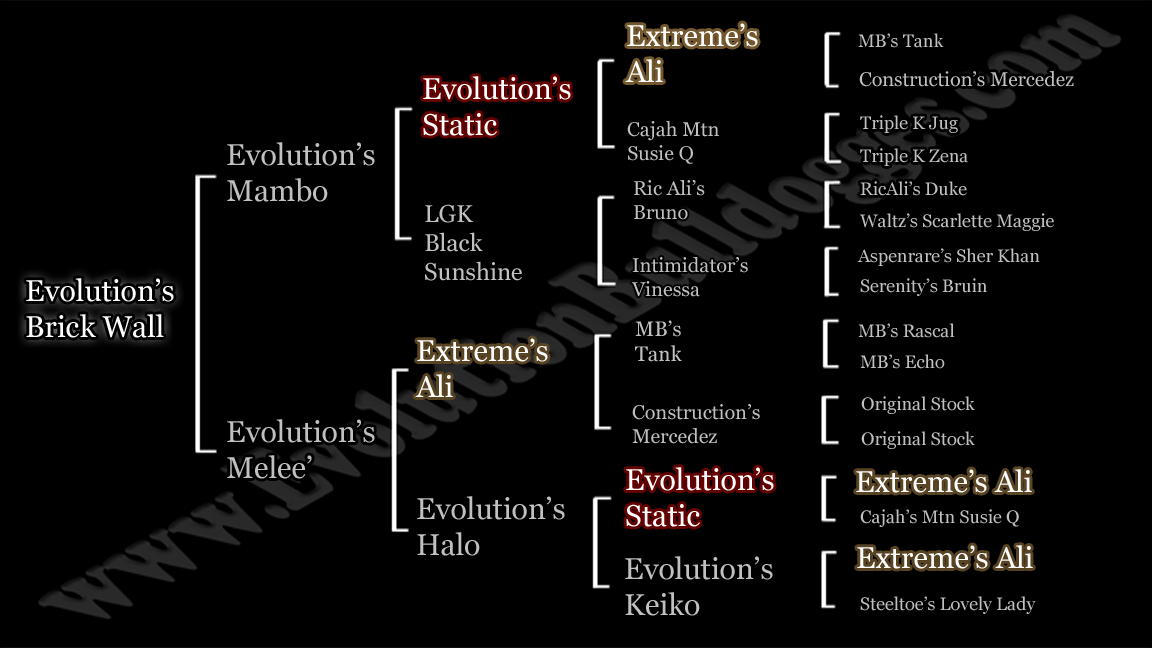 Follow us on Instagram!