Over a decade ago, before Facebook, we had actual message boards for Olde English Bulldogges. They were forums with purists where knowledge, experience, and success in productions earned your voice in the community. In this world, not everyone felt the need to speak on topics where they had zero working knowledge. The difference between a legitimate breeder and a pet owner with three Bulldogs and a big mouth was clear. Back then, many serious breeders were striving to produce a dog with a body and capability of a thick APBT but the head of a Bulldog. A few came close, but most fell far short.

When I see Slander, I am taken back to a time full of these purist breeders with the ambition to produce such a fine specimen of robust, capable Olde English Bulldogge. Slander embodies this highly coveted type. Her athleticism is extreme while still keeping that beautiful meaty head.

Slander is 7th generation Evolution Bulldogge with a pedigree full of greats including Evolution's Static, Mambo, Brody, and Brassy.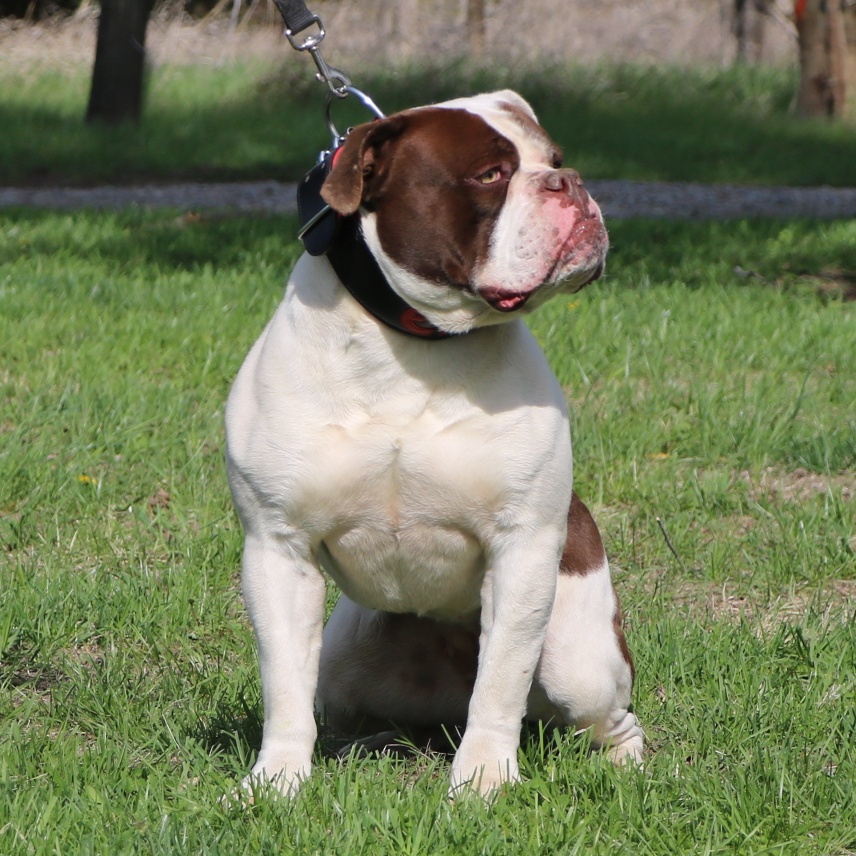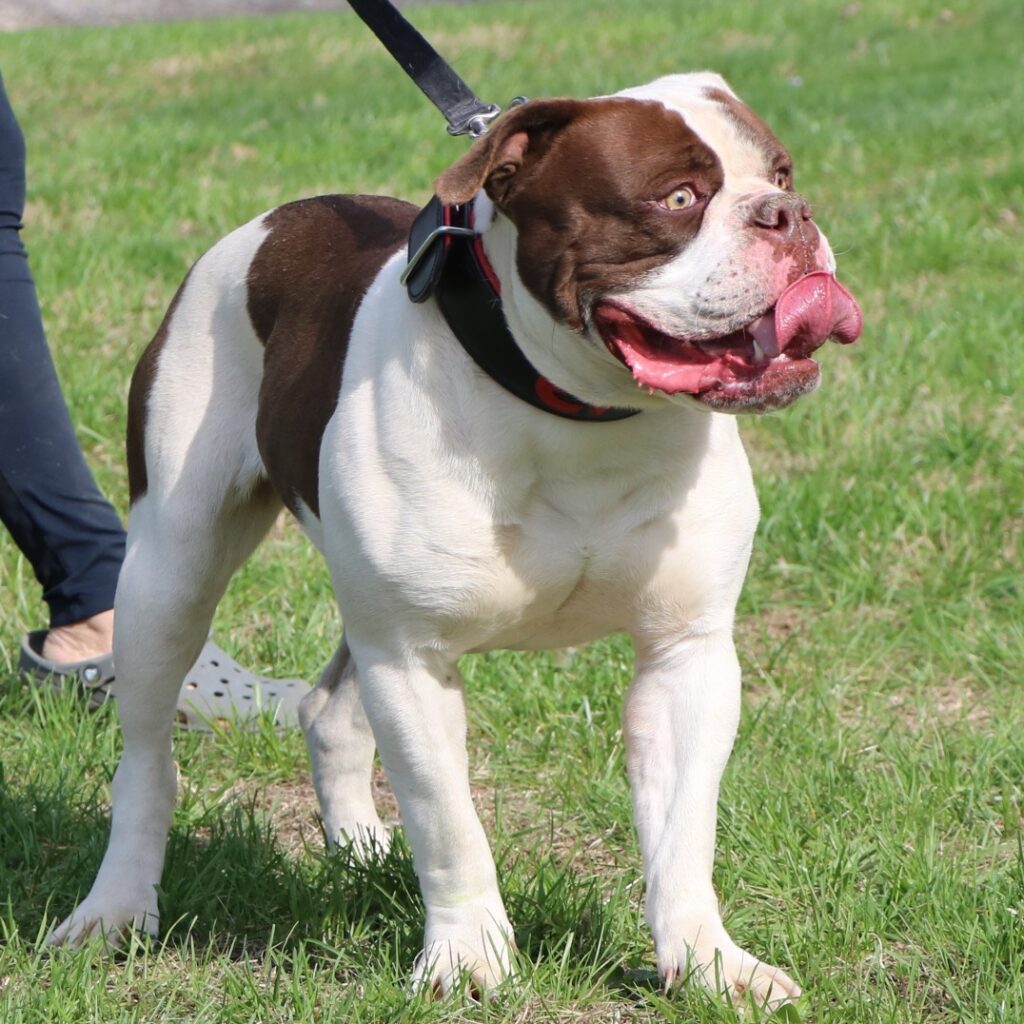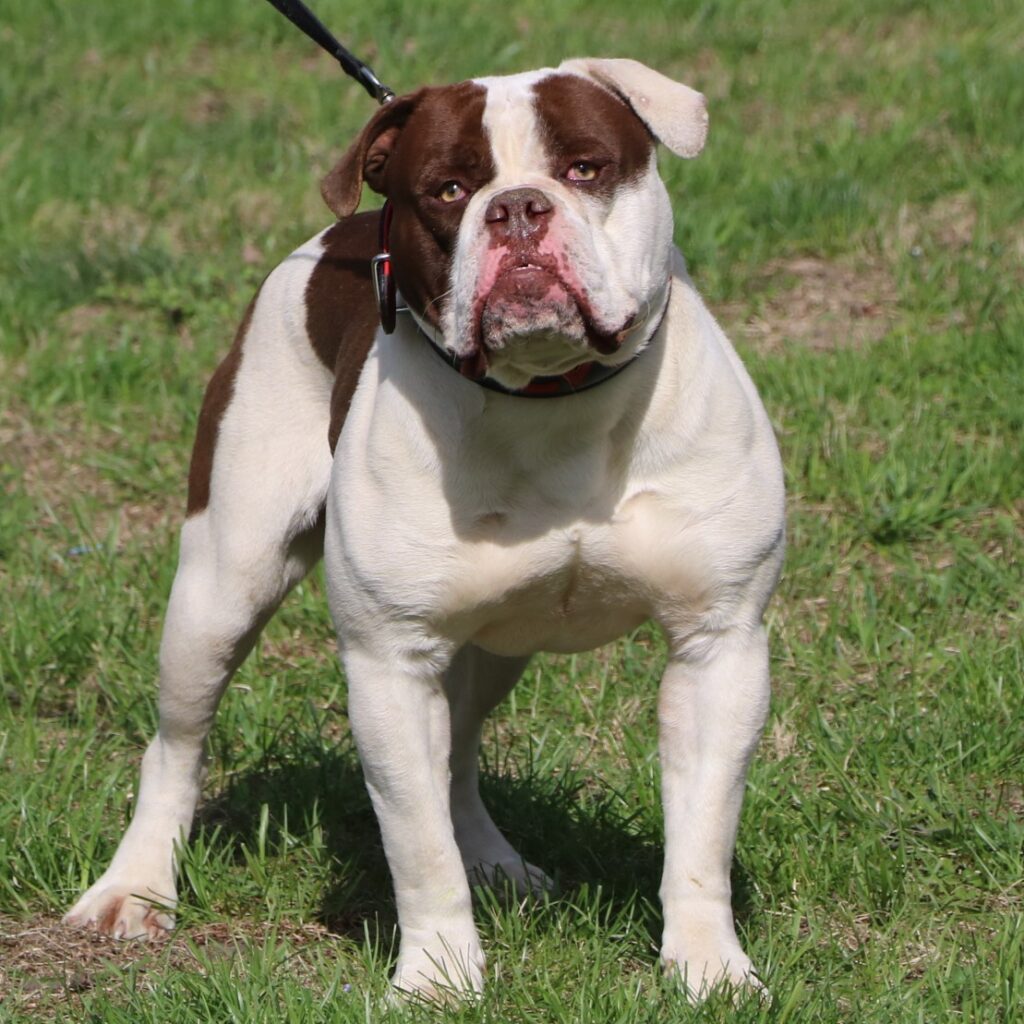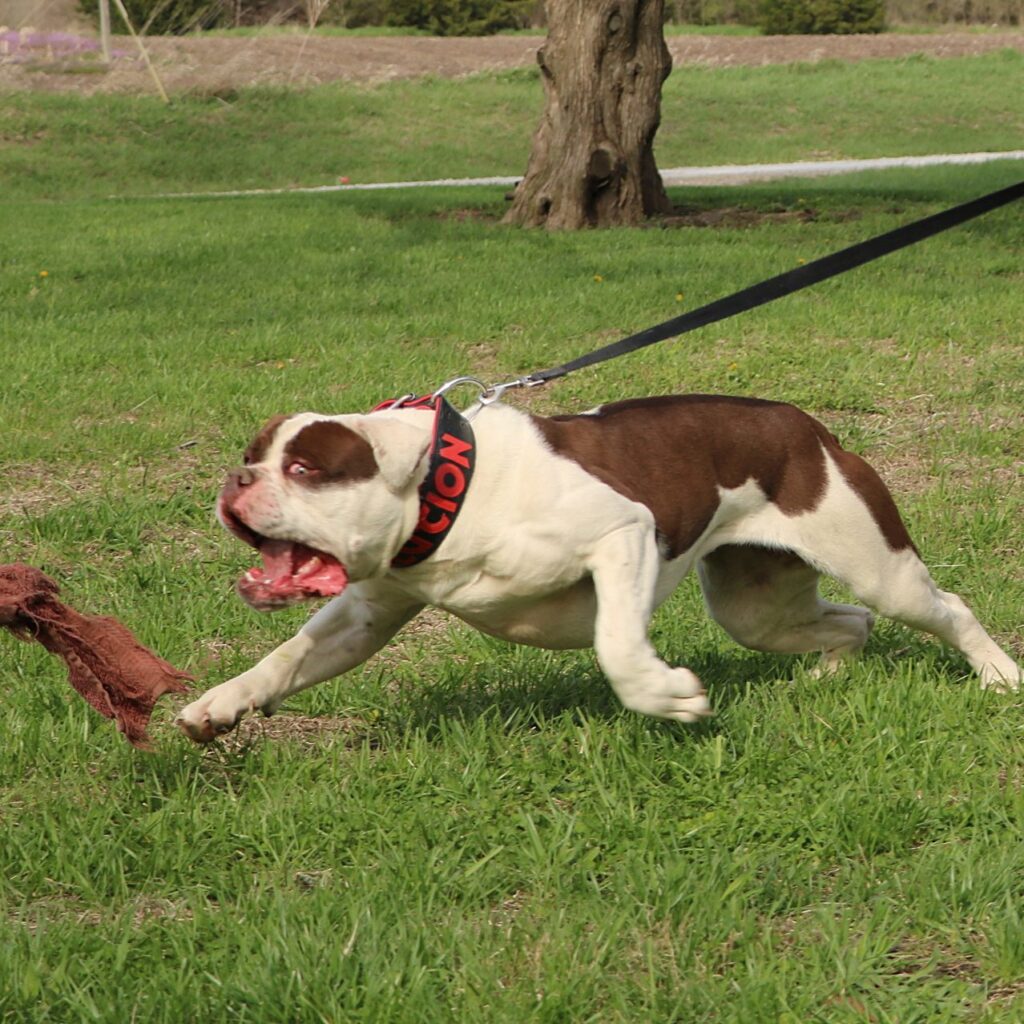 Additionally, come see more sweet Evo Bulldogge action on our YouTube page.