A red nose Olde English Bulldogge female, Vanity follows Evolution Bulldogges' long-standing tradition of loyal, athletic, intelligent Bulldogges.
Evolution's Brick Wall x Evolution's LeeLou made Vanity.
This sweet girl weighs between 65 and 70 pounds depending on the time of year. As a result of her wonderful temperament, she enjoys cuddling and lying around doing nothing for days on end. When it is time to play or work, Vanity springs to life. You would never guess how lazy and relaxed she is if you saw her in full drive chasing a flirt pole.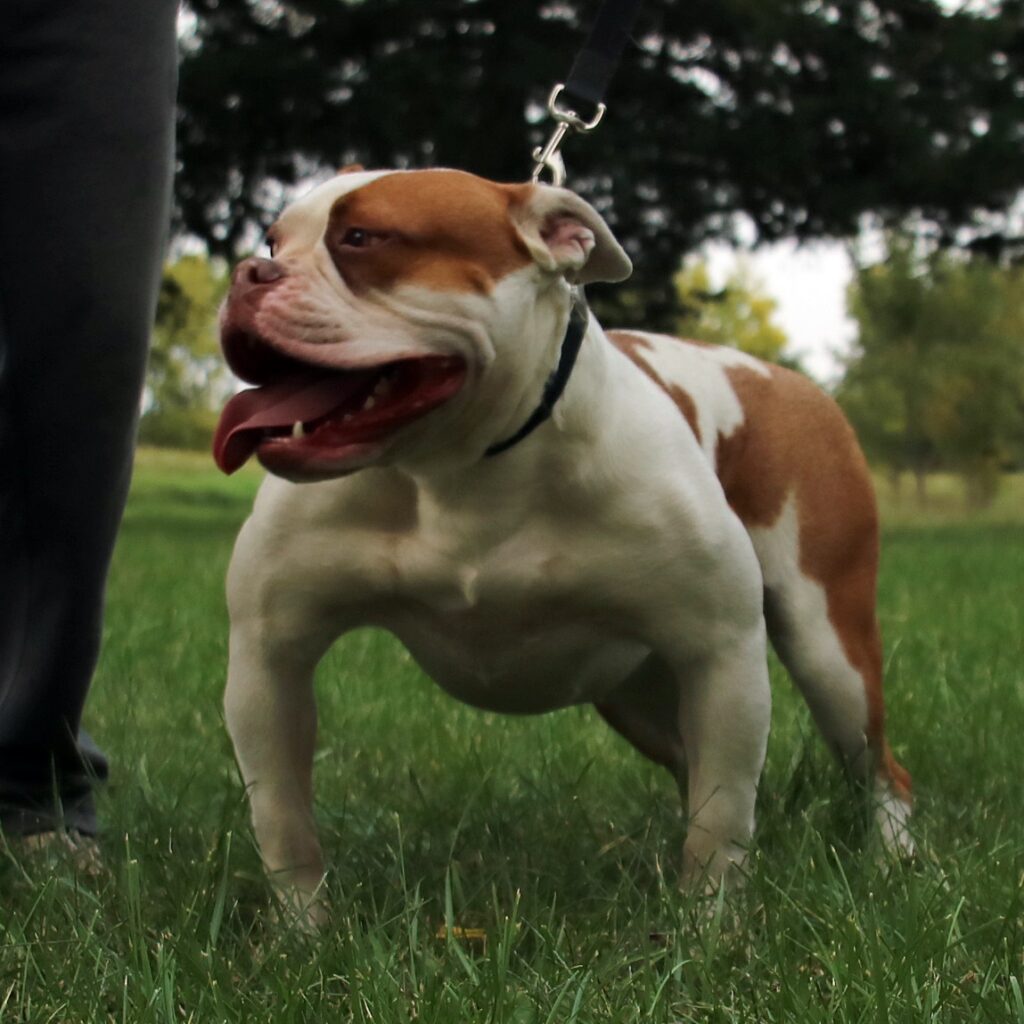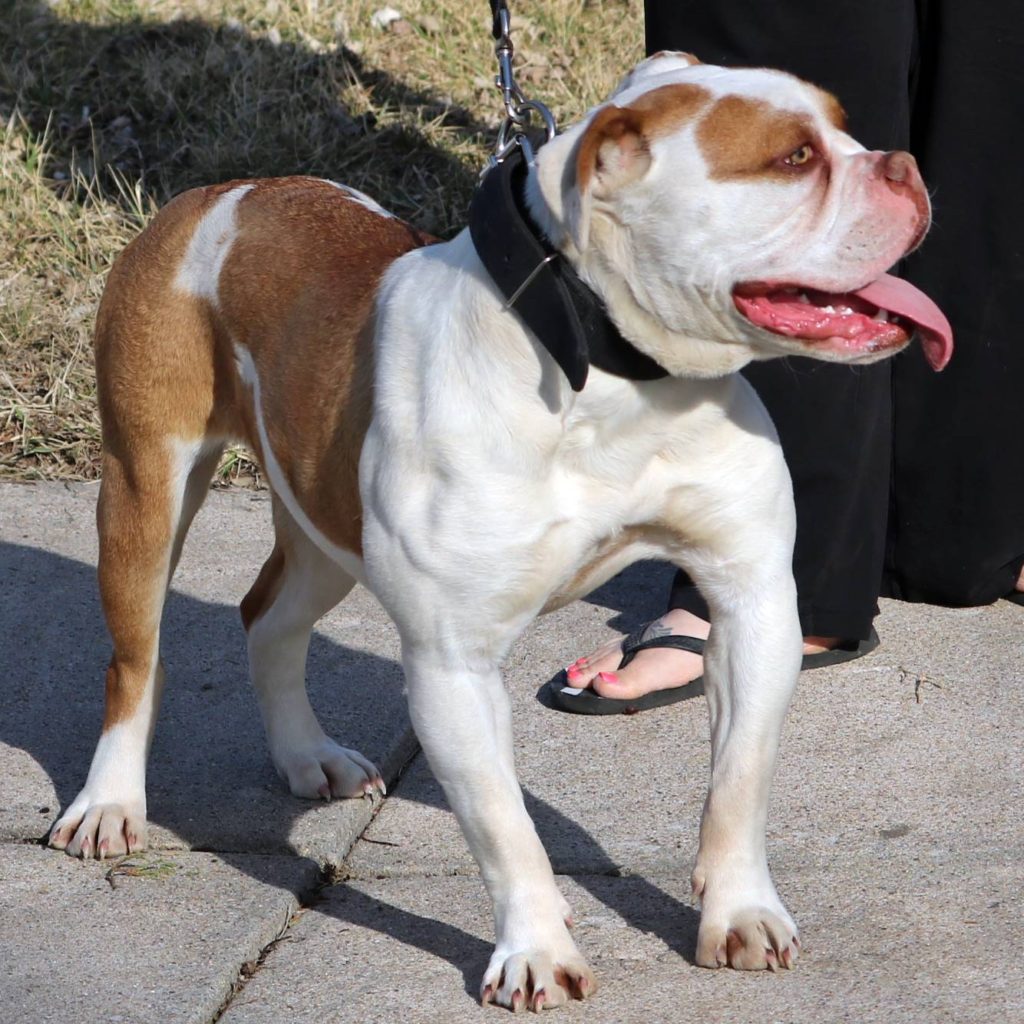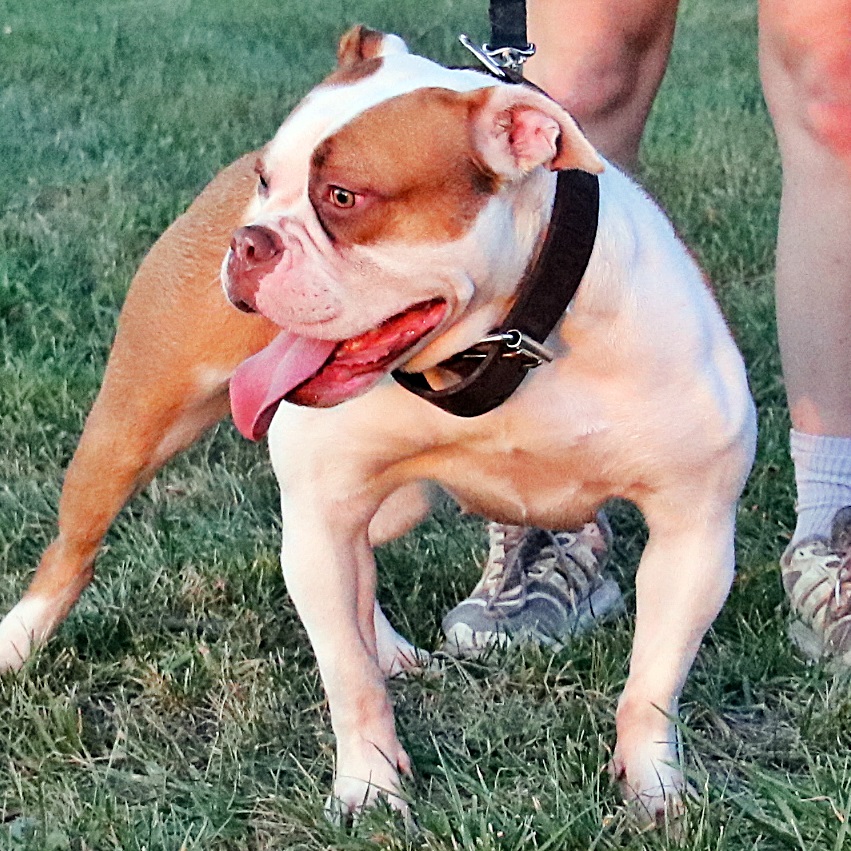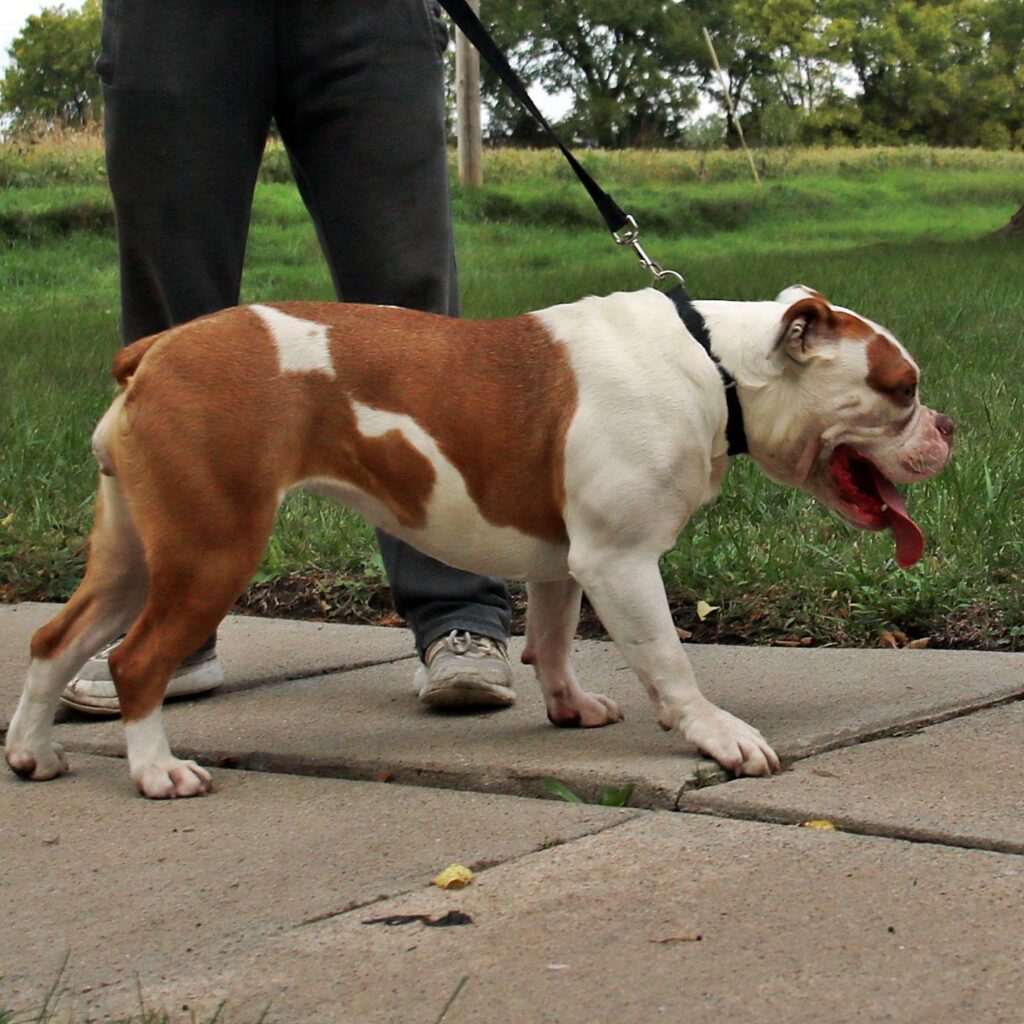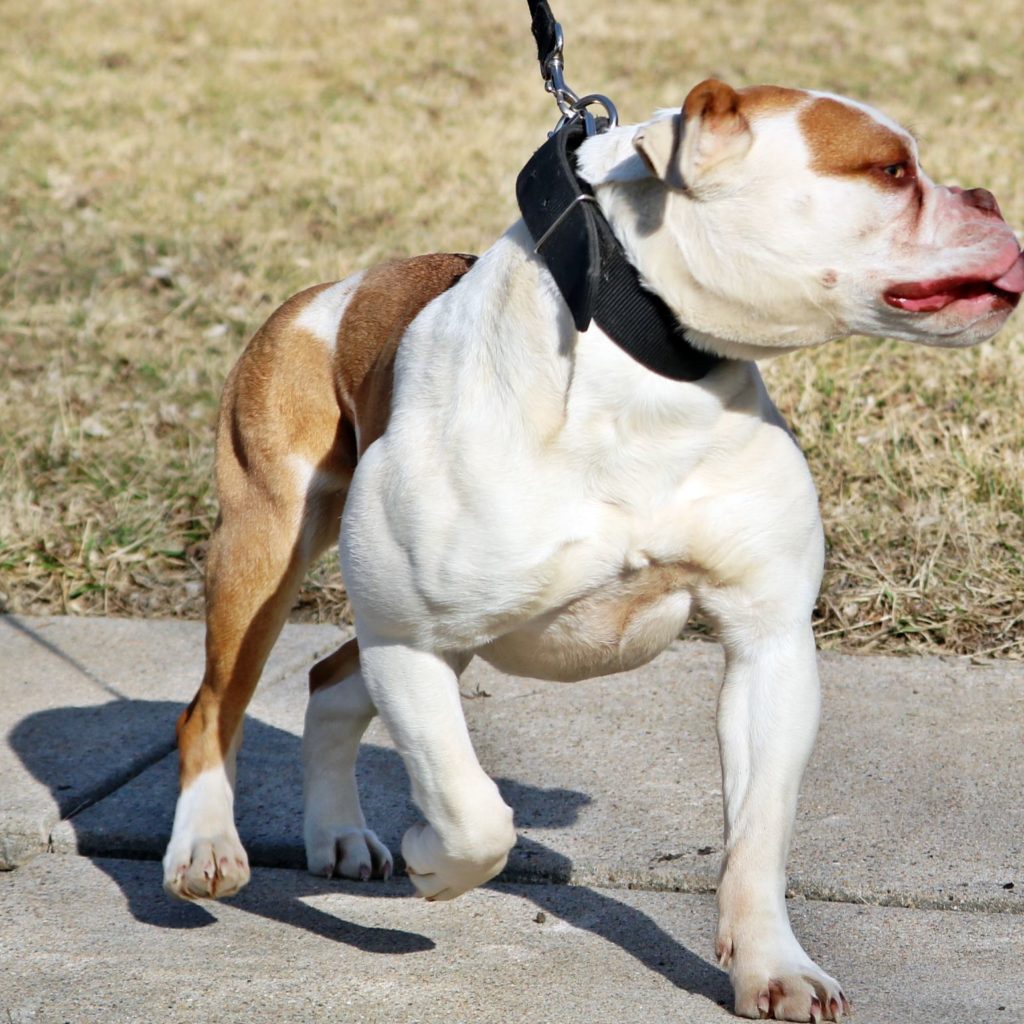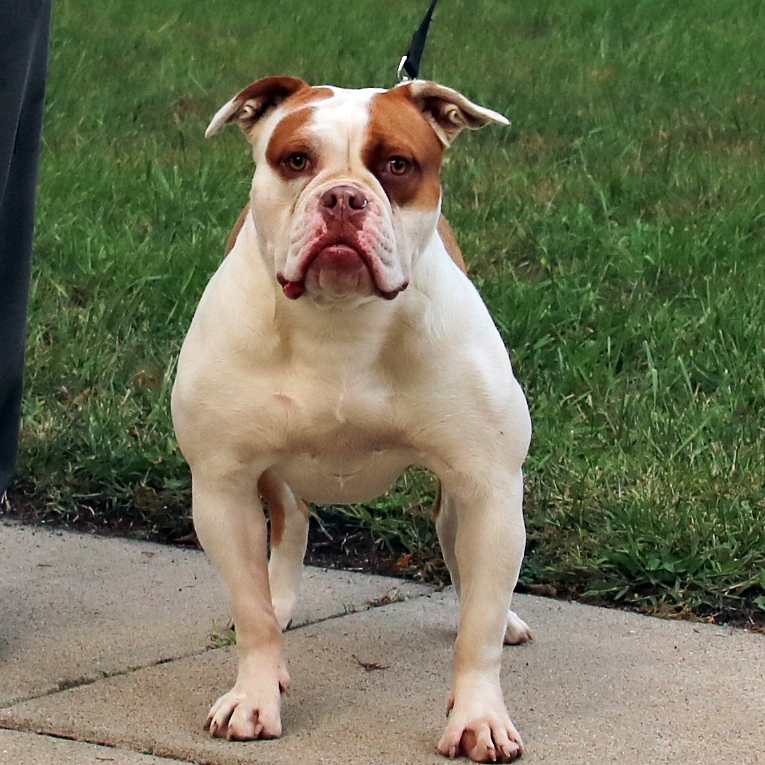 We only use Olde English Bulldogges who pass health and temperament testing. Vanity comes from multiple generations of health tested lineage, and passed health testing herself.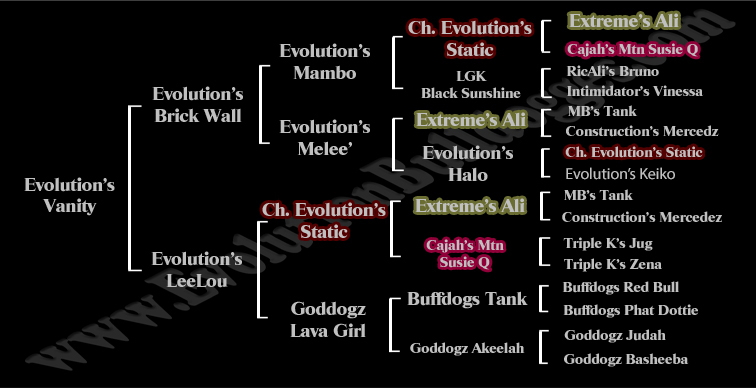 Watch a video of Vanity's sire, Brick Wall, hanging out with our good friend, and GIANT POWERLIFTER Jake Lott.